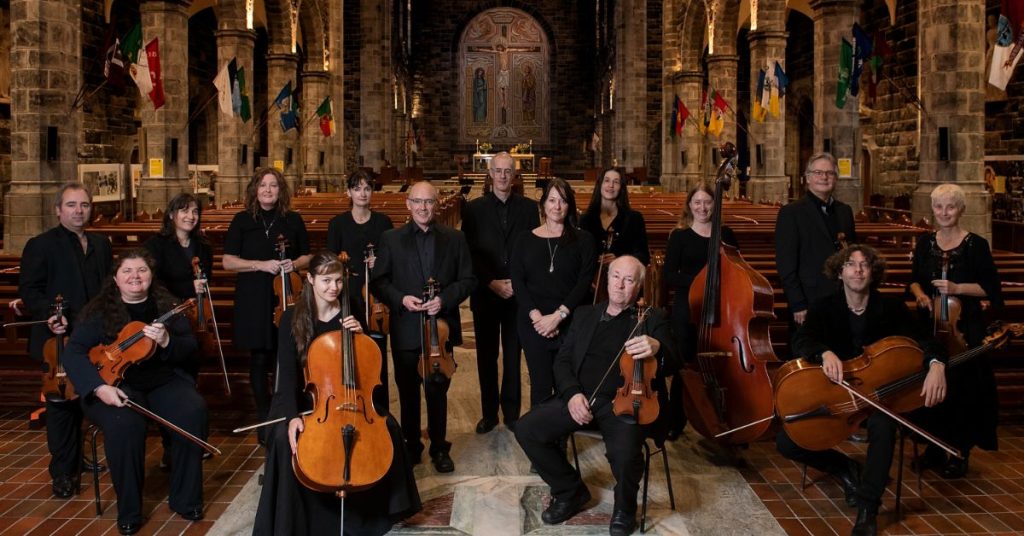 Thursday 23 March | 7.30pm
Curtis Auditorium, MTU Cork School of Music
Luminosa Music was founded in 2018 by Lucy Hayward O'Leary, Nicola Geddes and Adrian Mantu, in order to form, promote, manage and develop Galway's first professional string orchestra. This concert explores music written despite considerable adversity. Witness the unfolding and resilience of human nature, bringing the colour and triumph of the human spirit to life with works by Shostakovich, Pavel Haas, Herbert Howells, George Walker and Jane O'Leary.
---
Tickets:
€20 (General Admission) | €15 (Concessions & COS standard members)
€10 (COS concessionary members) | €5 (Students)

---
Programme:
Jane O'Leary: Strings in the Air, Songs in the Stones
Herbert Howells: Elegy for Viola, string quartet and string orchestra
George Walker: Lyric for strings
Shostakovich: Chamber Symphony in C minor, Op.110a
Pavel Haas: Study for Strings
Sinead Hayes Principal Guest Conductor
Bogdan Sofei Concertmaster
Andreea Banciu Viola soloist and principal viola
The Luminosa String Orchestra - Unfolding 2023
---
Luminosa Music was the brainchild of Lucy Hayward O'Leary – now the Executive Director and Nicola Geddes, cellist with Luminosa, who in 2018, decided to start a professional orchestra in Galway. The word luminosa means brilliant light in Italian, and the title was inspired by the presence of the brilliant professional musicians now living and working in Galway. The Luminosa String Orchestra launched in November 2018 and has performed stunning concerts at Galway Cathedral in 2019 2020 and 2021 and at St Nicholas' Church Galway in 2022.
Luminosa Music aims to produce high-quality concerts created with an innovative and original curatorial approach. Our concerts feature lesser known works, brought back into the light and performed with freshness and verve. We also commission new works regularly and seek to curate music programmes with a theme or connection which resonates with new and existing audiences alike, bringing together many eras of music with a narrative which everyone can identify with.
Our musicians are equally seasoned classical, romantic or early music practitioners and delight in playing a wide variety of music on modern instruments. More information and lots of free videos can be found at www.luminosa.ie
Luminosa Music's title sponsor for 2023 is Seaspray Private.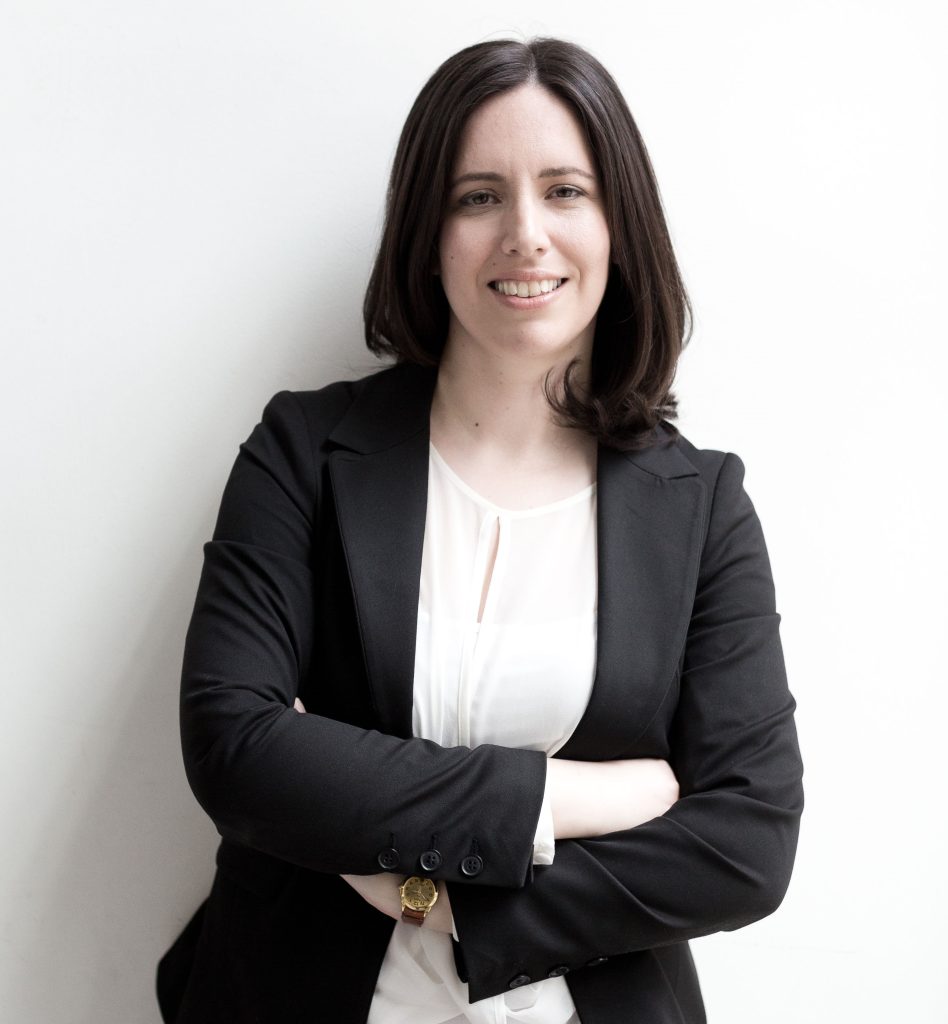 Irish conductor/composer and multi-instrumentalist Sinead Hayes is equally at home working with choir, orchestra, opera and contemporary music ensembles. A graduate of the masters conducting programme of the Royal Northern College of Music, Manchester, she is emerging as a leading interpreter of contemporary music and opera in Ireland.The 2021-22 season is Sinead's eighth season as conductor of the Hard Rain SoloistEnsemble in Belfast, with whom she has premiered numerous works by established Irish and international composers.
She has conducted all the major professional orchestras in Ireland including the Ulster Orchestra, RTE Concert Orchestra and Irish Chamber Orchestra, as well as conducting productions for Northern Ireland Opera and Opera Collective Ireland. The 20/21 season saw her devise and lead two award winning education projects with over 200 young Galway musicians: the Baroque Session and Carolan's Rambles, as well as conducting the opening concert for the Ulster Orchestra's Online Spring season. Future projects include her continued work with the Hard Rain SoloistEnsemble, conducting the postponed performances of Elaine Agnew's opera Paper Boat, concerts with the Luminosa Orchestra, as well as collaborations with writers and theatremakers as part of the 'Music for Stories' project through www.solstrekmusic.com.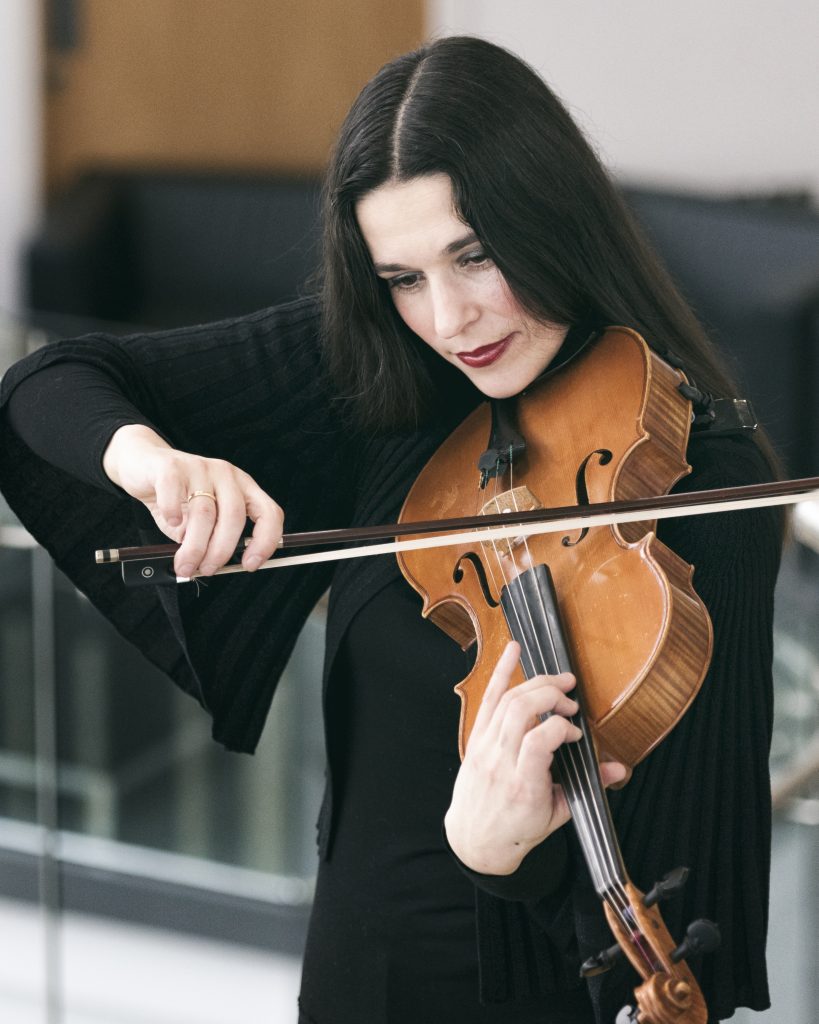 Andreea Banciu is the violist/founder of the Contempo Quartet, quartet in residence at the Royal Academy of Music London 1999-2002, Galway Ensemble in Residence since 2003 and RTE ensemble in residence between 2015 and 2019. Andrea is a lecturer in viola at the Conservatory of Music and Drama, TU Dublin and since 2019, she has been a guest leader viola with the National Symphony Orchestra of Ireland.
Andrea has been invited to perform as lead violist with orchestras such as INO orchestra, Wexford Opera and Luminosa. Andrea performed as a soloist with NSO, RTÉ Concert Orchestras, Philharmonia Orchestra London, Birmingham Symphony Orchestra, London Soloists Chamber Orchestra and Irish, UK & Romanian Youth National Orchestras.
As a member of Contempo quartet, Andrea has won 14 International Prizes in Chamber Music Competitions (London, Munich, Berlin, Prague, Graz, Hamburg, Rome). She has performed over 3000 concerts around the world in 40 countries (in venus such as Wigmore Hall, Berlin Philharmonic, Tel-Aviv Opera, Carnegie Hall, Gedai Tokyo, NCH). Andrea had the honour to perform in front of great personalities (Michael D Higgins, Prince Charles, Nelson Mandela, Pope John Paul II, Nobel Prize Winners & Hollywood Stars). She took part, as a supporting actress, in the "Trop Tard" film (selected for Cannes Festival) and recorded the music for Steven Spielberg & Tom Hank's "Band of Brothers". Her recordings can be found on the Universal, Sony, Quartz, Deutsche Schallplatten & NMC labels.
Since 2016, Andrea has also played in a viola and piano duo, with Aileen Cahill, and performed as part of Clifden, Fermanagh and Clonmel Arts Festivals, as well as recital series in Sligo, Omagh, Music for Galway, Sandford Church, Maynooth University, TU Dublin, University of Limerick and DCU. Andrea is an active performer of contemporary music and her quartet has premiered over a hundred works by Irish composers.
In recognition of their immense cultural contribution, Andrea and her colleagues from Contempo quartet were conferred as Doctors in Music, Honoris Causa, by NUI Galway, and in January 2022 were awarded the distinction of Cultural Merit, in the Order of Knighthood, by the President of Romania.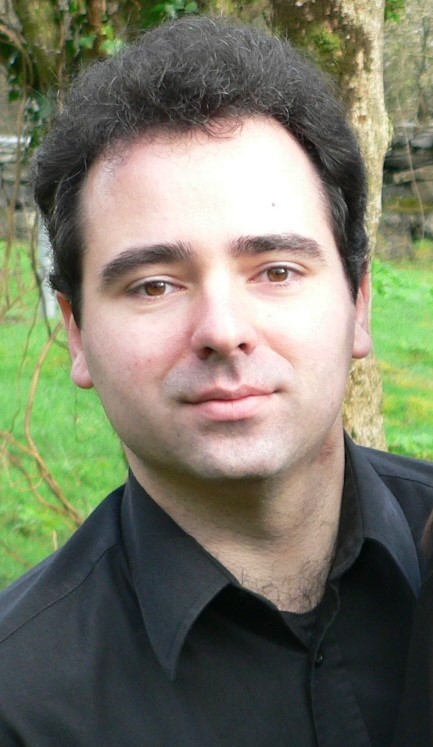 Co-founder of ConTempo Quartet, Bogdan Sofei was born in Bucharest, 1975 and is the leader of ConTempo String Quartet. ConTempo have been the Ensemble-in-Residence in Galway since January 2003 and appointed as the RTE Resident Quartet since May 2014. He graduated The University of Music in Bucharest where he studied with Ladislau Csendes and Stefan Gheorghiu. He continued his studies at the Banff Centre for the Arts in Canada, Royal Academy of Music in London, Academia Chigiana in Siena, European Academy of Music in Aix-en Province, Britten – Pierce School for Advanced Music Studies in Aldeburgh and Escuela Superior de Musica Reina Sofia in Madrid. In addition, Bogdan received the Master of Arts in Music at Cork School of Music, in 2005.
As the leader of ConTempo Quartet, he had studied with the most celebrated string quartets such as Amadeus, Alban Berg , Tokyo, Emerson and Hagen Quartets and with musicians as Diemut Poppen, Petra Mullejans, Piero Farulli, David Takeno, Laurence Lesser, Gilbert Kalish.
Bogdan has won several international and national competitions in Italy and Romania in addition to the international prizes he has won as first violinist of ConTempo Quartet: 1st Prize at GrosserForderpreise Competition in Munich-Germany,1st Prize at Valentino Bucchi competition in Rome-Italy, 1st Prize at Tunnel Trust Competition in London-UK, 1st Prize at Mozart competition in Cluj-Romania, 2nd Prize at Johannes Brahms International Competition in Hamburg-Germany, Audience Prize and 3rd Prize at London String Quartet Competition in UK, 3rd Prize at Schubert und die Musik der Moderne Competition in Graz-Austria, 3rd Prize at Max Reger Competition in Weimar-Germany, The Wigmore Award and The Romanian Musical Critics Union Prize in Bucharest. He has toured the world extensively, performing at many major international festivals in Europe, Canada, and the United States.
Recordings as a member of ConTempo include labels and names such as Deutsche Schallplatten, BBC, RTÉ, ORF, TVR and TG4. As a member of ConTempo, Bogdan has performed for personalities such as the Late Pope John Paul II, for Prince Charles, for Nelson Mandela, the ex-President of South Africa and EU Ministers, and for Angelica Houston and the late Merv Griffin. Bogdan has also recorded the Adagio from Beethoven's Opus 131 for the television drama "Band Of Brothers", produced by Steven Spilberg and featured in the documentary film "ConTempo goes West" by Bob Quinn.
---