Thursday 27th January 2022 | 6:00pm

Saint Fin Barre's Cathedral, Cork
Visiting Cork as part of their nationwide 'Moonlight' tour, The Vanbrugh – Keith Pascoe (violin), Simon Aspell (viola) and Christopher Marwood (cello) – will join one of Ireland's leading pianists, Belfast-born Michael McHale, for performances of works by Beethoven, Brahms, Jean Françaix and Irish composer Linda Buckley, plus a selection of songs by Clara Schumann arranged for piano quartet by Michael.
---
Tickets
€20 (General Admission) | €15 (Concessions & COS standard members)
€10 (COS concessionary members) | €5 (Students)

---
Programme
Linda Buckley: Prelude
Beethoven: Sonata No. 14 in C-sharp minor "Moonlight", Op. 27, No. 2
Jean Françaix: String Trio in C major
Clara Schumann: Selection of songs arranged for piano quartet
Johannes Brahms: Piano Quartet in G minor, Op. 25
THE VANBRUGH
Keith Pascoe (violin)
Simon Aspell (viola)
Christopher Marwood (cello)
with Michael McHale (piano)
---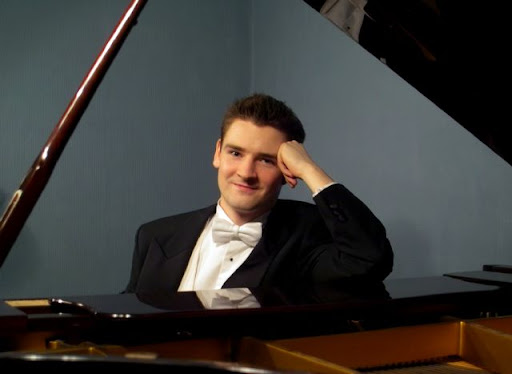 Belfast-born Michael McHale has established himself as one of Ireland's leading pianists and has developed a busy international career as a solo recitalist, concerto soloist and chamber musician. He has performed as a soloist with the Minnesota, Hallé, Moscow Symphony and Bournemouth Symphony Orchestras, City of London Sinfonia, London Mozart Players and all five of the major Irish orchestras, and performed at the Tanglewood and Tokyo Spring festivals, Wigmore Hall, London, Berlin Konzerthaus, Lincoln Center, New York, Symphony Hall, Boston and Pesti Vigadó in Budapest.
Michael's début solo album The Irish Piano was released in 2012 by RTÉ lyric fm and selected as 'CD of the Week' by the critic Norman Lebrecht. More recent solo releases include Schubert: Four Impromptus on Ergodos, and recordings as soloist with the London Symphony, BBC Symphony and RTÉ National Symphony Orchestras. His discography of over twenty albums includes releases on Delos, Nimbus Alliance, Champs Hill, and eight duo recital albums on Chandos with Michael Collins. The début album of the McGill/McHale Trio Portraits on Cedille featuring special narrations by Oscar-winner Mahershala Ali was released in 2017 and immediately entered the Top 25 US Billboard Classical Chart. Upcoming releases in 2020 include a recording of Richard Rodney Bennett's Piano Concerto with the BBC Scottish Symphony Orchestra and conductor John Wilson for Chandos.
Winner of the Terence Judd/Hallé Award in 2009, Michael was also awarded the Brennan and Field Prizes at the 2006 AXA Dublin International Piano Competition, the 2005 Camerata Ireland/Accenture Award, and in 2016 a Major Individual Award from the Arts Council of Northern Ireland. He studied at the Royal Irish Academy of Music,
Cambridge University and the Royal Academy of Music, and his teachers and mentors include John O'Conor, Réamonn Keary, Christopher Elton, Ronan O'Hora and Barry Douglas.
In 2017 Michael was invited to become a Patron of the Ulster Youth Orchestra, and in 2018 he was appointed as a part-time professor of piano for undergraduate and postgraduate students at the Cork School of Music in Ireland. Michael collaborates regularly with Sir James Galway, Michael Collins, Patricia Rozario, Dame Felicity Lott
and Camerata Pacifica.
---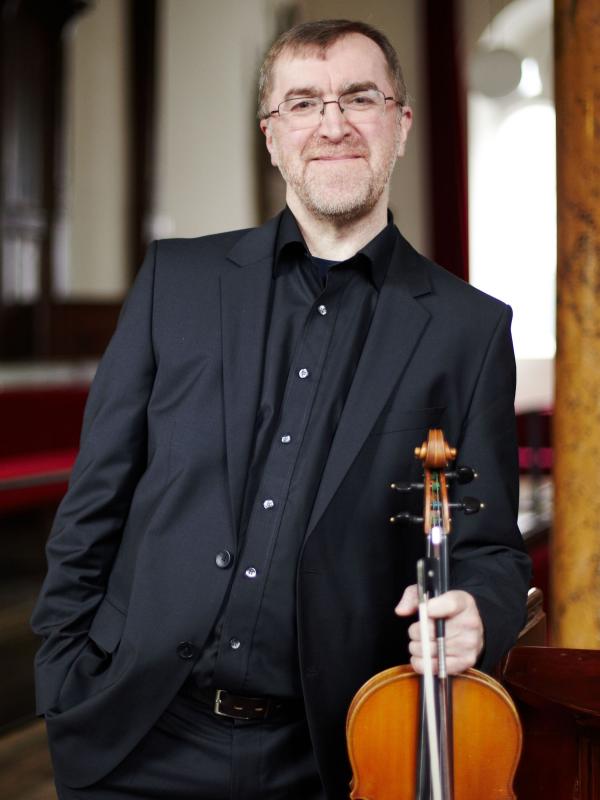 A graduate of the Royal Academy of Music, London, Simon Aspell is one of Ireland's leading viola players. Simon has also had a successful career as an orchestral principal, guesting with the Chamber Orchestra of Europe, Royal Northern Sinfonia, Royal Liverpool Philharmonic, as well as appearing as soloist and recitalist throughout Ireland and the UK. A frequent guest with numerous ensembles, Simon has also joined his colleagues at the RIAM's chamber group ACE (Academy Chamber Ensemble), performing regularly throughout Ireland. Simon has previously been a Director of West Cork Music, and continues to be Artistic Director/Managerof The Vanbrugh Camerata.
Simon Aspell can list some of the world's finest artists as chamber music partners including violinists Julian Rachlin, Vivianne Hagner, Rafael Oleg, Anthony Marwood, Priya Mitchell and Catherine Leonard, viola-players Nobuko Imai, Kim Kashkashian, Lawrence Power and Brett Dean, cellists Natalie Clein, Guy Johnston, Ralph Kirshbaum and Robert Cohen, Oboist Nicholas Daniel, Clarinetists Michael Collins and Jorg Widmann and pianists Barry Douglas, Peter Donohoe, Marc Andre Hamelin, Hugh Tinney, John O'Conor, Enrico Pace, Antti Siirala and Phillipe Cassard, The Borodin, Lindsay, Chilingirian, Panocha, Pacifica and Shanghai quartets. Simon teaches viola and chamber music at both the MTU Cork School of Music, and the Royal Irish Academy of Music, in Dublin.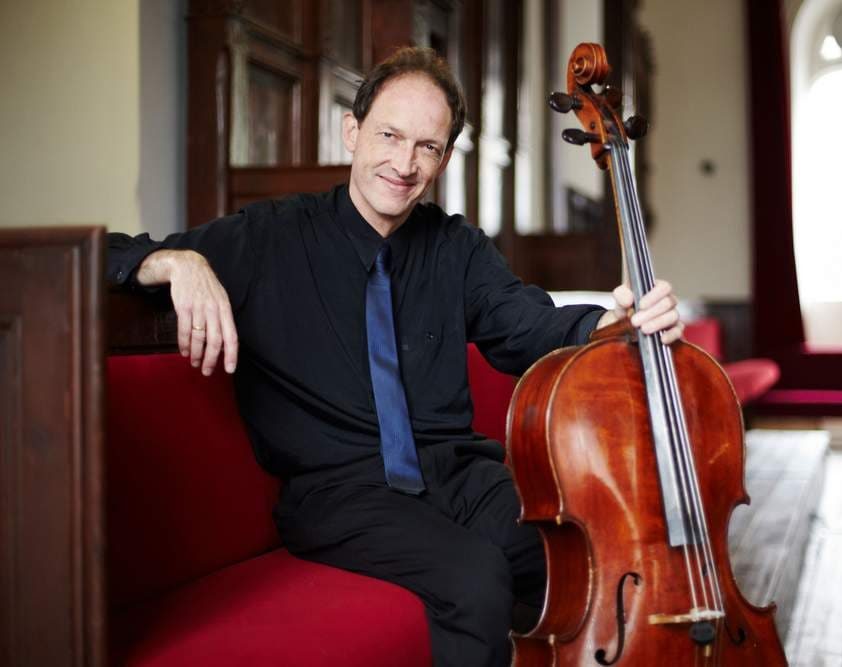 Christopher Marwood graduated from Cambridge University in 1983 and went on to study at London's Royal Academy of Music and Conservatorium Maastricht. Cello teachers included Florence Hooton, David Strange, Ralph Kirshbaum, William Pleeth and Radu Aldulescu. His chamber music mentor for several years was Emmanuel
Hurwitz.
As cellist of the Vanbrugh Quartet for 32 years, Christopher Marwood enjoyed a busy
career performing throughout Ireland and touring worldwide. The Quartet released
over thirty CDs encompassing a wide range of repertoire and including the complete
Beethoven quartets ("fine enough to bear comparison with any set" Fanfare, USA).
They built up a considerable repertoire including at least sixty Irish works, many of
them commissions or premieres. The Quartet's contribution to music in Ireland was
formally recognized in 2016 when they were presented with the National Concert Hall's
Lifetime Achievement Award.
Christopher co-founded the West Cork Chamber Music Festival in 1996 and remains
director of the Festival's masterclass programme. He is director of the National String
Quartet Foundation. He teaches at MTU Cork School of Music and at the Royal Irish
Academy of Music and continues to perform both as soloist and as chamber musician.
His recent CD of works by Boris Tchaikovsky was nominated for the 2019 International
Classical Music Awards.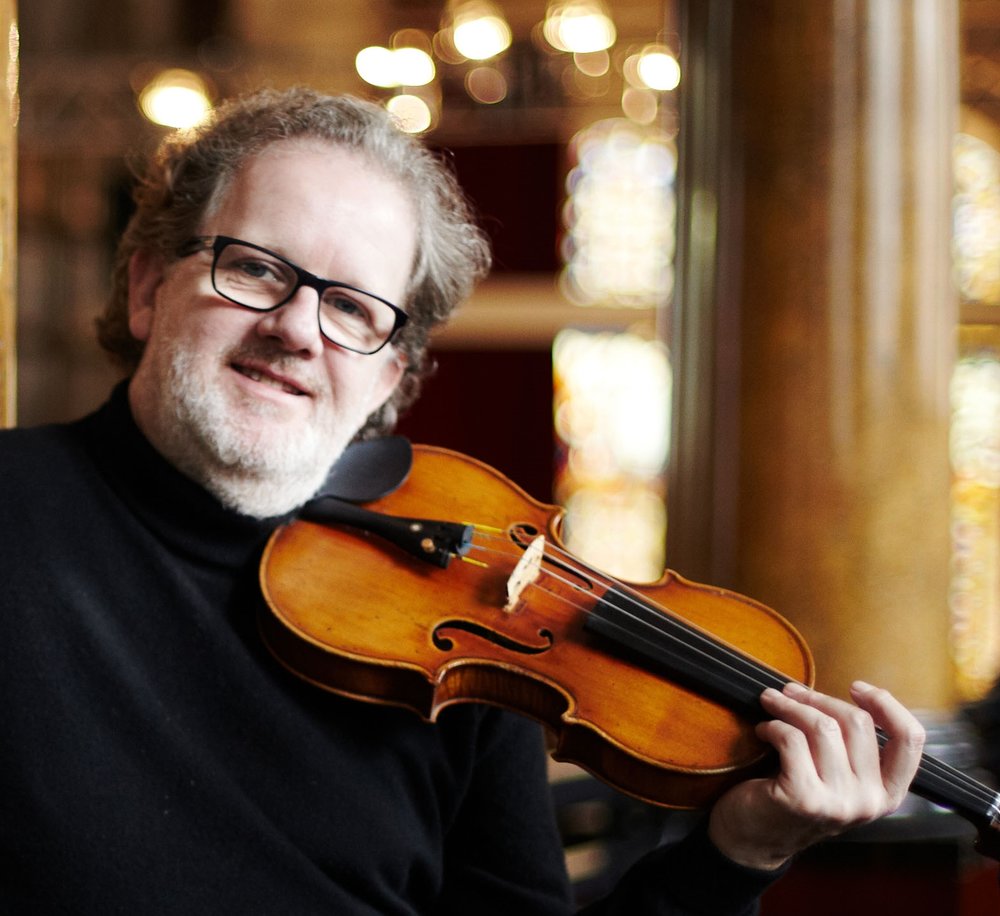 In 2016, Keith Pascoe received a Lifetime Achievement Award from the National Concert Hall, Dublin for his work with the Vanbrugh Quartet. He is an internationally regarded violinist, conductor and editor. His professional career began after prize winning studies at the Royal College of Music, London where he studied violin with Jaroslav Vanecek, piano with Eileen Reynolds, and conducting with Norman del Mar.
Keith's professional life began in 1981, when he became a founding member (and leader) of the Chamber Orchestra of Europe. Subsequent full-time positions included subleader of the London Philharmonic at the age of twenty-three, assistant director of the Academy of St. Martin-in-the Fields (with whom he has appeared as soloist), and ten years with exclusive EMI artists, the Britten Quartet. From 1998 – 2017, he was a member of the Vanbrugh Quartet, artists-in-residence to University College Cork. He is currently (2019) Conductor of the Cork Fleischmann Symphony Orchestra. In addition to his busy international performing schedule, he has been researching the music of the eighteenth-century composer Luigi Boccherini. His critical editions of previously unpublished works by Boccherini, issued by HH Edition, have been critically acclaimed, and his discovery of a lost manuscript catalogue of the composer has been cited and referenced by international scholars. He is currently working on a rare manuscript to be published as a critical edition in the near future.
His teaching and coaching commitments have taken him across the world, including
to such major institutions as Royal College of Music, London; Royal Academy of Music,
London; Chethams School of Music, Manchester; Edsberg Institut, Stockholm; Hong
Kong University, Kiev Conservatory, University of Southern California, Liverpool
University, Birmingham Conservatoire, Yehudi Menuhin School, inter alia. He has
received an honorary ARAM from the Royal Academy of Music of Music, and was
awarded first-class honours MA, and first-class honours MPhil from Cork Institute of
Technology and UCC, National University of Ireland respectively. He lives in Cork City,
Ireland.